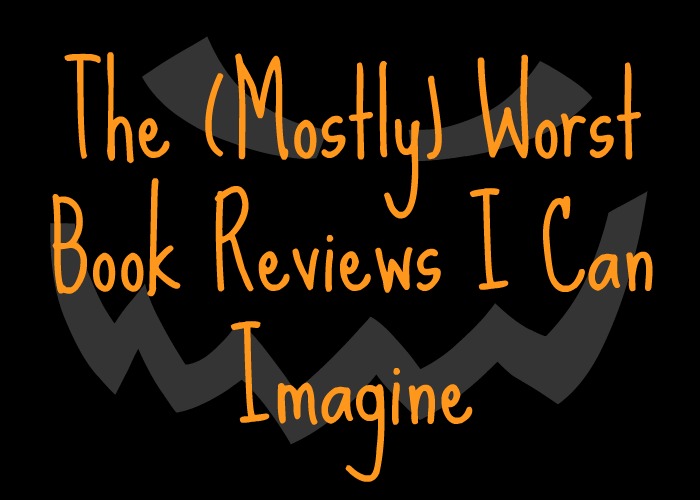 Like many, I hold myself to impossibly high standards. With a book about to launch, my inner critic has fired up his cigar and is in hyper-drive. I decided to go ahead and write the  (mostly) worst book reviews I could imagine. It's cathartic. In the spirit of helping a Type-A control freak not take herself so seriously, would you indulge me?
The (Mostly) Worst Book Reviews I Can Imagine
"This is the best book I've ever read!!!!!!! Two enthusiastic thumbs up! Three if I had them." – My Grandma
"Victoria is a really great person. You'll love her. And you should read her book." – My Mom
"Too short. Not nearly magical enough. It's no Harry Potter." – J.K. Rowling
"Victoria must have slept through her literature classes. We claim no responsibility for this travesty." – My Professors
"No. Just no." – The National Book Award panel
"I imagine I'll be permanently scarred from the lack of attention I received during the writing of this book. You don't even want to know the present sanitary conditions of our home. Mom has really let herself go." – My Daugther
"If this is fantasy, I'm a centaur." – C. S. Lewis
"The narrative is clumsy, dialogue painful,  characters flat, and language elementary. Mrs. Wilson has done the unthinkable – presumed to call herself an author of a book. Save your money for a lovely bottle of wine or fine art. I cannot believe we squandered our time reading this so-called novel." – Literary critics everywhere, especially in New York City
"Victoria's book is a great first go at a novel. I enjoyed reading it and think you'll enjoy it, too! It's not perfect, but it's a solid start. Her writing develops all the time, so keep coming back for more." – Anyone who knows Me
Part of 31 Days to Self-Publishing A Book.