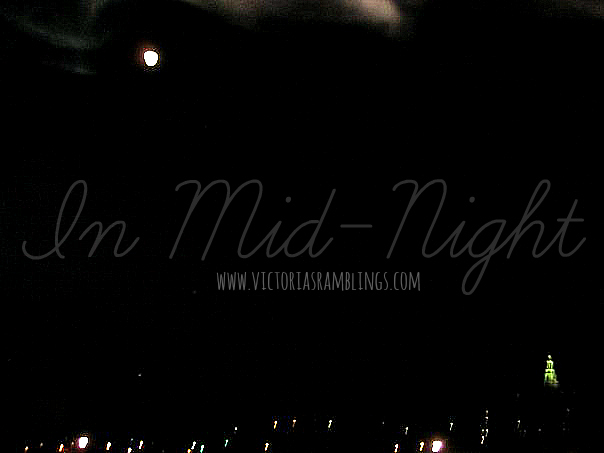 A poem I wrote in my junior creative writing class, 2010. It was inspired by my late-night drives back from Bible study, after sticking around to get a few more words in with the very handsome leader. I am now married to that very handsome Bible study leader.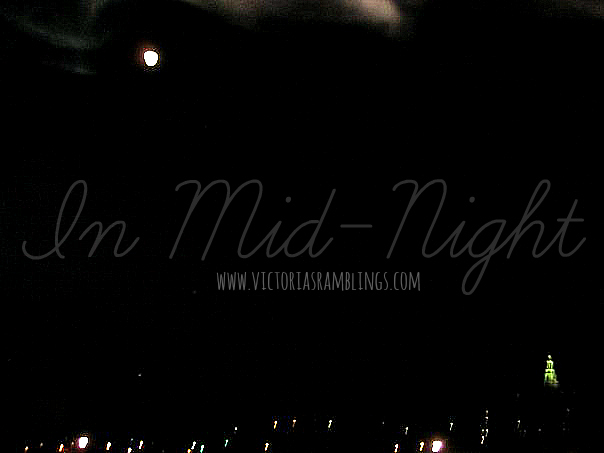 Midnight
Tastes like burnt coffee,
Metallic and scalding,
From the back hot pot,
Of the machine.
Bitter, never sweet.
Midnight
Feels like the wind,
Whistling through,
Open car windows.
My favorite song,
Blasting on the radio.
Midnight
Is a lingering look,
Just before we parted,
Halfway glances,
Revealing full truth.
Midnight
Is my joy in yesterday,
My hope for tomorrow.
And the clock strikes twelve.