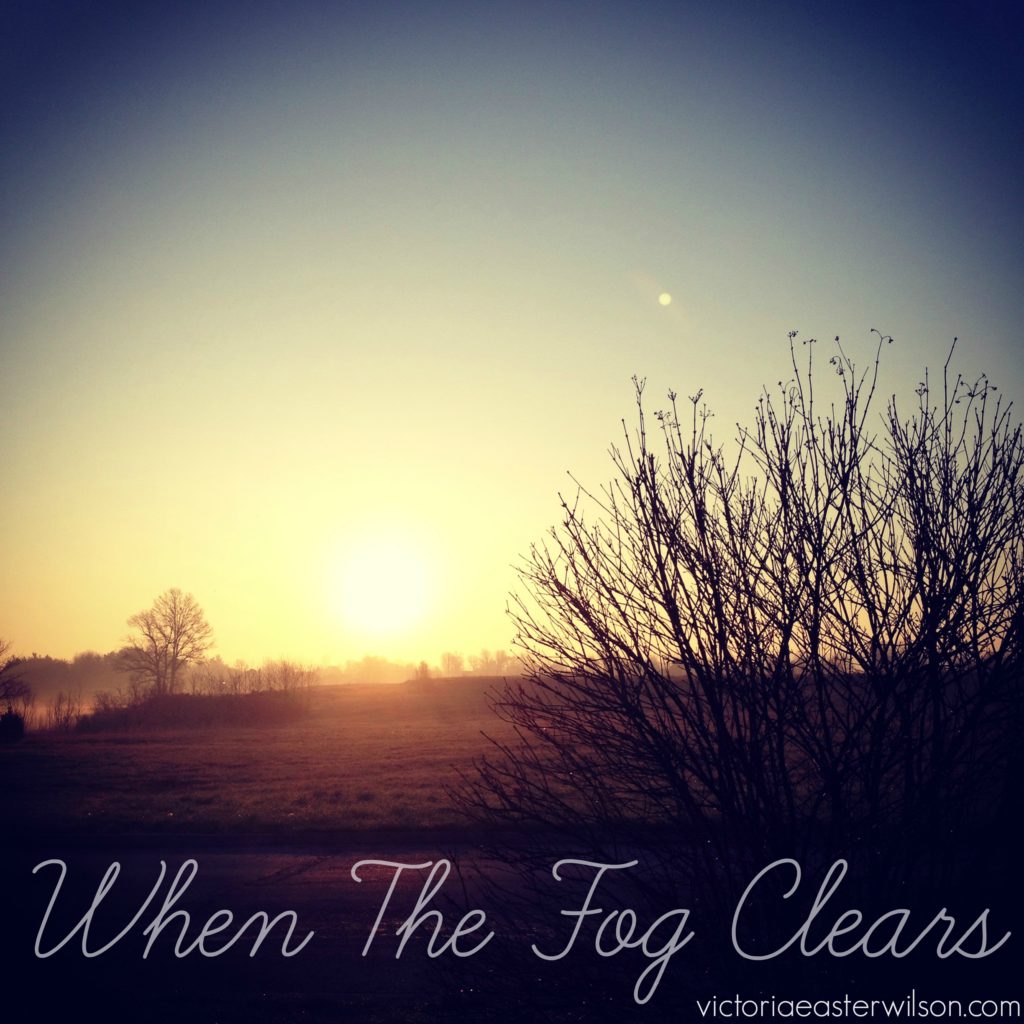 Have you ever been knee-deep and neck-high in a fog?
Not just a I-could-use-a-second-cup-of-coffee fog, I'm talking about a will-this-last-forever? fog. The kind of fog that's so dense, you can't remember the warmth of the sun or the color of the sky. That kind of fog.
A year after the birth of my first child, I feel as if I'm emerging from underneath a cloud. Like I'm resurfacing from the water for a gasp of air.
I feel like Victoria again.
But a changed Victoria.
I'm a bit softer, I think. Less zippy. More reflective. Not as fussed. I'm not quite the person I was, and maybe you aren't either after coming out of a fog.
But when the fog (finally) clears, it's time to move forward with crisp vision.
It's time to brew a cup.
It's time to be intentional.
It's time to press onward.
It's time to open your hands, both to receive and pour back out the blessings God has given to you.
The fog has cleared.
It's time.