Dear God, I'm Raising a Girl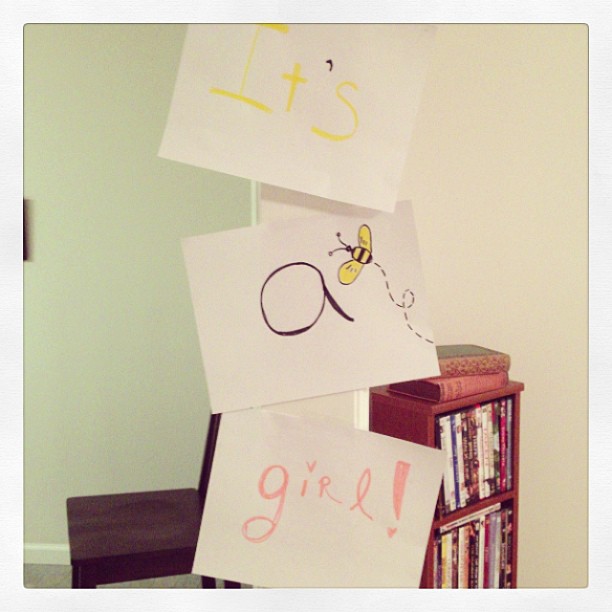 Dear God,
I'm raising a girl.
You've given me a little girl to raise. A little head of hair to brush, rosy cheeks to kiss, and porcelain skin to cuddle.
She's not here but, O Lord, she's here. She's forever in my thoughts, constantly in my prayers, literally a part of me. I am reminded of her presence daily, from the rounding of my belly to her frequent nudges. My sweet, precious baby.
How do I even begin mother a little girl?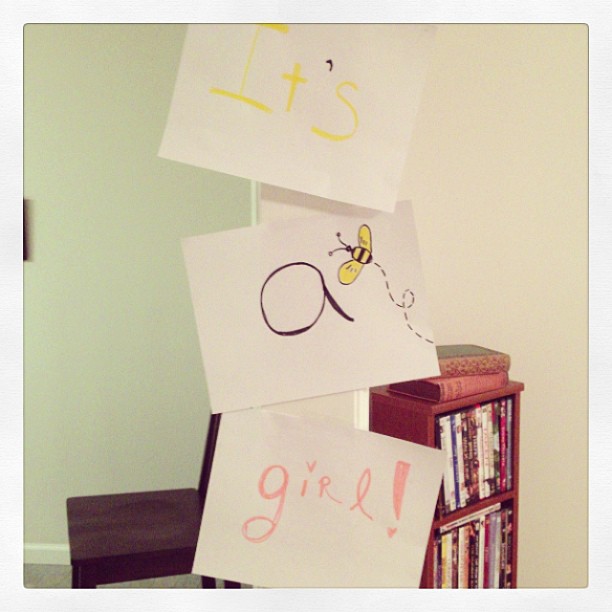 My mind, You know how it races, has barely stopped since we received the news. Will she want me to doll up her hair in ribbons and curls? I can barely style my own. Will she want to start wearing make up in elementary school? I fumble with powders and brushes. Will some jerk of a boy break her heart? You know I'll want to break his face. If she's sporty, will I be one of those hyper-competitive, uber-obnoxious moms at her games? Will I embarrass her? One day will she think to herself, "Gosh, I hope I'm never like my mom."
And then there's everything I've heard about raising girls. "She'll be wrapped around your little finger," they say. And, "She's going to be spoiled rotten." How those predictions grate my ears! Our daughter cannot be made into an idol. Why do people only say those things about little girls? Why are we so eager to nurture them with a self-centered nature? Will our efforts as parents be squished under the force of cultural expectation?
Father, You've asked Your daughter to mother a daughter.
I need You.
Comfort me with Your Word. Strengthen me by Your Spirit.
May I be the kind of mother that speaks wisdom into her little girl's life. A mother whose words are seasoned with grace and truth. A mother that points, constantly, to You as the Author and Finisher of our faith. A mother that loves generously, who corrects gently, and who cares deeply.
How insignificant are my worries about ribbons and curls compared to eternity. Compared to the job of encouraging a little soul to seek Your face.
God I'm raising Your little girl, not mine. Protect and guide my daughter as you protect and guide her mother. May our family be willing clay in the Potter's hands. May we make much of you in our home. Wash us with the water of Your Word. Lead us to life everlasting.
In Jesus' Name,
Amen