Victoria Wilson CD(DONA) Central Kentucky Birth Doula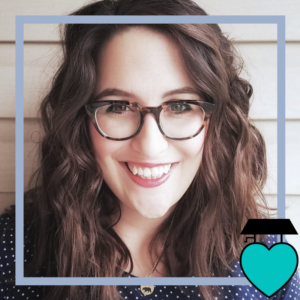 Like you, I am a mother. And it was during the mothering of my first child I discovered how vital support is. During my first pregnancy I drank the birth junkie Kool-Aid and haven't looked back.
I am a  DONA International certified birth doula and have been attending births since 2016. (You can read more about my experience, and hear what my past clients have to say, on DoulaMatch.net.)
In our culture, birth is largely misunderstood and feared. As a doula and educator, my job is to demystify pregnancy and birth so that women might have a working knowledge of this beautiful process. My goal is that every client feel comfortable and empowered during their own birthing experiences.
I am married to an incredibly supportive husband and mom to three spunky daughters. Professionally, I am interested in seeing maternity care options improve our community, and have been involved in the movement to license professional midwives in Kentucky. My practice model is to foster relationships among your care team as a way to positively improve birth. I recently joined the staff of Evidence Based Birth®, and am an Evidence Based Birth® Instructor. You can find me enjoying homemade lattes and attempting DIY projects in my Berea home.
Doula FAQs
What is a doula?
Doula is a Greek word that means "a woman who serves." Today, doulas are trained non-medical professionals offering continuous support to moms during  the entire childbirth experience.
How will a doula help me?
Doulas empower mothers to fulfill their individual desires for birth. A doula's ultimate goal is to help moms experience a positive and safe birth through information and support. During labor, doulas provide physical comfort to mothers by way of pain relief techniques and suggestions to make labor easier. Doulas also provide emotional reassurance to mothers and their birth team. Even if you plan on having a family member or friend present at birth, doulas can still be of great help! In my experience, dads enjoy being able to be more present at the birth of their child – knowing a knowledgeable guide is present to care for mom.
Do I have to have a natural birth to use a doula?
Not at all! A doula has no hidden agenda for a client's birth. A doula's role is to help the mother navigate the birth she desires. Doulas also can help moms adjust when their birth plans change.
What are the benefits of using a doula?
"Studies have shown that having a doula as a member of the birth team decreases the overall cesarean rate by 50%, the length of labor by 25%, the use of [synthetic] oxytocin by 40% and requests for an epidural by 60%." (AmericanPregnancy.org)
Does a doula make decisions for her clients?
A doula does not make decisions for her clients. She provides information, supports the woman in her decision-making, and ensures the woman's wishes are made known to her care provider.
Will a doula replace my partner?
Nope! In my experience, a doula really helps dads enjoy birth! (Click here to watch what dads *really* think about using a doula!)
Birth is natural. Why do I need to prepare for it?
Childbirth is certainly a natural process, but birth still can be a mysterious force of nature! A childbirth education/preparation course demystifies much of the birthing process. Sessions provide an opportunity to address any of your fears about birth, learn comfort measures to handle labor pain, understand medical interventions, connect with your birth partner, and more.